Neil Gaiman News: There are two elements that can be guaranteed to show up in a Neil Gaiman narrative. To begin, there must be gods or deity-like figures. The guy is obviously into his mythology. Second, you may expect a pretty good jibe at Shakespeare's expense. Gaiman described in two delightfully detailed instances how Shakespeare needed divine intervention.
Even while many people have learned that Shakespeare appears in Gaiman's "The Sandman" (2022) courtesy of Netflix, the Amazon production of "Good Omens" has its own special reference to the playwright.
In an interview with The Verge, Gaiman, who created the novel "Good Omens" with the late Terry Pratchett, said that he had promised Pratchett, who was dying at the time, that he would create an accurate adaptation of the book, which he was considering expanding into a second season. The protagonists of "Good Omens" are the angel Aziraphale (Michael Sheen) and the demon Crowley (David Tennant), who are both visiting Earth to promote their causes but aren't really enthusiastic about it.
In the third episode of the Amazon series, we see how their friendship evolves from reluctance to something lovely and real. Aziraphale and Crowley visit the Globe Theatre at some point during the scene. The fact that it's so different from the one Gaiman had in mind just adds to the drama.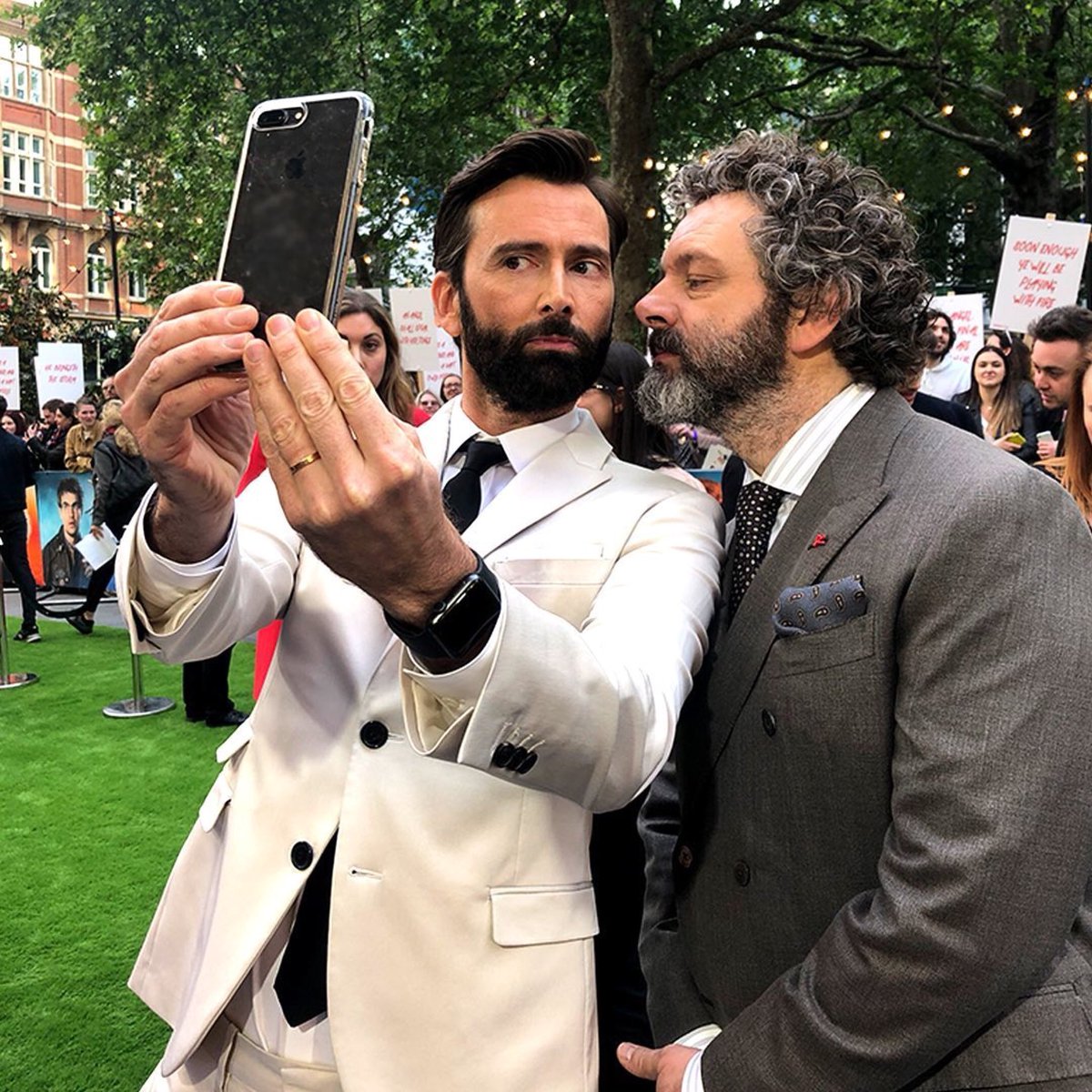 Neil Gaiman: "There Are Some Glorious Head Explosions"
For the third episode of "Good Omens," Neil Gaiman reportedly scripted a scene in which Aziraphale and Crowley go to the premiere of "Hamlet." The crew of "Good Omens" was given permission to shoot at the Globe Theatre, making it the first time the iconic landmark has ever been utilized in a motion picture. For this reason, there were restrictions put in place. The team only had five hours to shoot everything, and they were on their own to round up the hundreds of extras needed to simulate a full theatre. All of these factors contributed to the scene's high price tag and budget overruns.
Mikhail Baryshnikov Net Worth 2022: What Will Be the Worth of An American Dancer, Choreographer?
Something has to be done about the wasteful usage of so many extras in so little time. Gaiman provided his team with two scenarios, in which a large number of performers would not be required: either a rehearsal for "Hamlet" or a disastrous performance of the play. When the production crew decided to go with the bomb, Gaiman revised the sequence to make it fit better with the rest of the show. If future performances of "Hamlet" are to be successful, Crowley, acting on Aziraphale's behalf, will miraculously increase the play's public relations. Telling The Wrap, Gaiman said, "The original scenario at The Globe, I didn't have Shakespeare in it, didn't really have the punchline or anything."
View this post on Instagram
That was the moment when the squad pulled off the miraculous comeback and avoided an embarrassing loss. According to Gaiman, "what I realized in writing that sequence is you could select any moment in human history, you could take Crowley and Aziraphale, you could drop them into it — not doing whatever their respective head office thinks they're doing, and you have a tale."